Career Development Plan
Are career planning steps important when you already have a job with a decent salary? The answer is certainly positive. Professional growth is crucial for any employee considering the fact that sooner or later, everyone wants to have a better job position. Besides, the development and growth needs of employees usually come as a priority in many workplaces.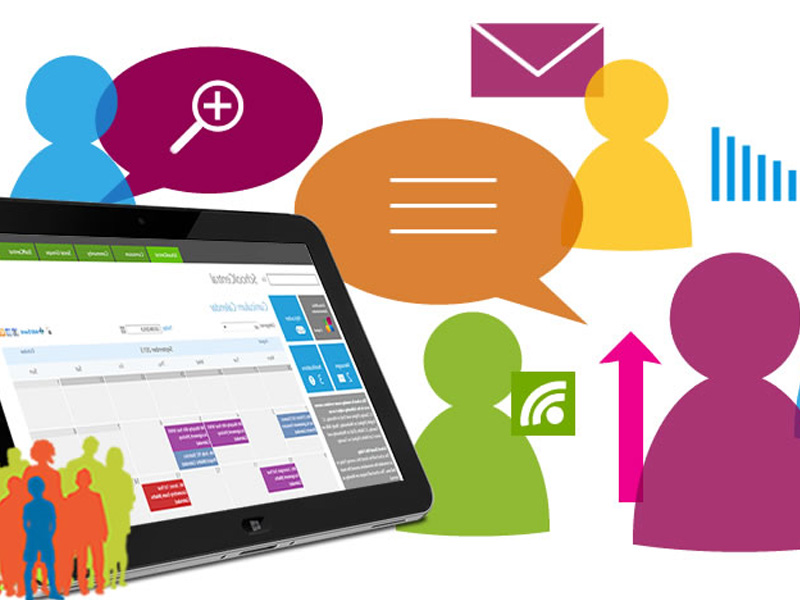 What Is a Career Development Plan?
If you have never worked on a career development plan, you will need to study some handy guidelines that will help you cope with this task successfully. By understanding the nature of this project, you will be able to choose an appropriate strategy for writing.
In its essence, a career development plan is a strategy that is chosen by an employee for reaching his or her career goals. This plan includes both short-term and long-term goals incorporating the skills and qualifications of the employee, as well as his or her career aspirations.
A career development plan is beneficial both for employers and employees. It focuses on the employees' career development goals that can be achieved with the assistance of the organization. Providing such conditions is helpful in terms of having a better-qualified worker. Furthermore, it gives the company a good reputation because it cares about the professional growth of its employees.
Career Planning Steps
Talk to your employee in person
Both sides need to be on the same wavelength. The employer should be interested in the plans and hopes of his/her workers and the employees should clearly have some expectations. Moreover, it is recommended to discuss the career progress and how one's career can be unfolded in the company.
Be prepared for various types of questions
Before the discussion of the concerning points, think of the questions the employee will probably ask and prepare clear answers. Take into account the support and resources the organization is ready to provide and personal goals the employee might need to improve or develop to meet the expectations of the company.
Be flexible
The employee may also want to discuss some other aspects than you have been prepared for. Be able to deal with a situation that is changing and try to provide answers. As a manager, you might also need to mentor or coach a particular employee's skills.
Show resources
Employees usually believe that professional development cannot do without taking classes. This is an absolutely limited vision since there are plenty of available options an organization can provide. Suggest turning to Human Recourses for additional input.
For career development planning, it is useful to expand your view of professional development and growth. Both employers and employees should be aware of other ways to develop and grow than a training class. Keep in mind that in-house training is often more advantageous and effective.
The most important thing in writing a career development plan is to define what does it mean for you to reach success. This is particularly important if you are planning to build a career in a large organization. Different people have different career goals and aspirations. To succeed on your career path, you should clearly understand what do you want to receive. To do it, you will need to answer the following questions:
Am I ready to make a change and move to another place for reaching my goals?
Do I have all the necessary skills and qualifications to pursue a career in the desired field?
Am I motivated enough to reach my career goals?
If you want to succeed in any field, you need to have a clear plan of action that will make your success feasible.
How to Succeed in Career Planning? Efficient Tips
No matter if you are just beginning your career or you want to change it, you need to have a clear plan that will enable you to achieve success. Even if you have a well-written resume, the chances are pretty low that it contains all the information that may be helpful for your employer. Therefore, it is particularly important to produce a high-quality career development plan and provide it to your employer upon request. If you are not sure how this plan should be written, you should have a look at some samples of career development plans available on the web. Although we do not recommend you copy-paste any of the ideas developed in these career plans, you are free to use them for boosting your writing talent.
So, how to create a career development plan? Below, you will find a couple of handy tips and practices that will enable you to write this document successfully.
First and foremost, you should clearly understand your goal. Any good career development plan should help the recruiter understand what makes you a good fit for a particular job offer. A properly written plan will enable your potential employer to learn more about you, your skills and achievements, as well as your motivation.
Emphasize your skills. Before allowing you to obtain a particular job position, the hiring manager wants to be sure you possess the necessary skills and qualifications to succeed in it. As such, when working on your cover letter career change, it is strongly recommended to mention all the skills and competencies that will enable you to succeed in the position chosen. Pay attention that you should be fair and reasonable when writing about your skills because this information can be easily checked;
Focus on your strengths. Of course, there are some peculiarities of work you are not familiar with. However, it is better to focus on the things you already know. Thus, it is always better to highlight your successful performance in other positions instead of writing about things you cannot do;
Show your interest in a company. When writing your career development plan, you need to make it customized. This means that you should demonstrate your awareness of the company's work and convince your target audience that you are interested in working at this company.
Now, when you know the main steps to create a career development plan, you will be able to cope with it without extra effort. However, if you are afraid that your writing skills leave much to be desired, it is better to delegate this task to an expert writing team and relax.
Get Professional Cover Letter Writing Help!
If you are having any difficulties with handling your career change cover letter, you should let us know about it and we will provide you with a flawless document that will help you achieve your goals. By placing your order at our writing service, you will receive expert assistance with all of your needs. In particular, we will assign a skilled writer, who will follow all of your comments. No matter what kind of writing assistance you may need, we will not let you down because we have already provided our customers with hundreds of successful resumes, cover letters, career development plans, and many other documents. By turning to our writing company, you will be absolutely satisfied with your choice. So, do not think twice and buy your career development plan today!