Study Habits
The college years are the years full of hard work and challenges. However, the process of studying does not necessarily have to be tough and nerve-racking. This article reveals several secrets that will teach you how to study effectively.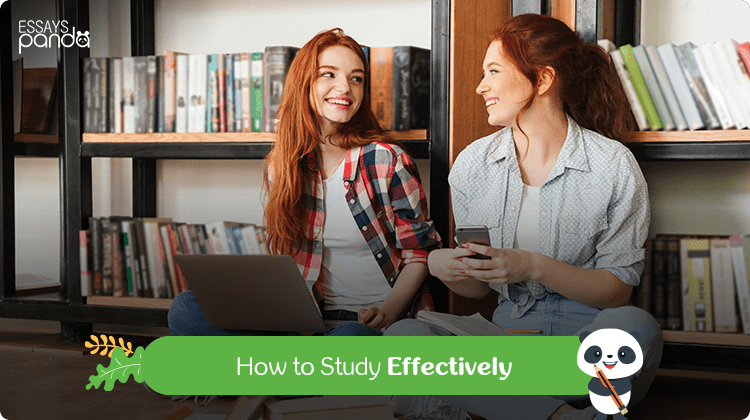 Be attentive during the lectures. Professor's words are your main clue regarding your future tests and the information they will cover. Thus, be all ears.
Correctly devote time to studying. Some people are more active in the evening, others – in the morning. Hence, choose the part of the day when you are active and eager to study.
Create a good schedule and study at the same time. Keeping oneself organized is the habit of all successful people. So, let it become one of your study habits. By organizing your work properly, you will have enough time on both your study and extracurricular activities. Some students mistakenly believe that it is impossible to organize the daily routine but it is not quite true. By organizing your homework and doing it at the same time every day, you will be emotionally and mentally more prepared for each study session. Moreover, such a strategy will help you avoid emotional burnouts caused by the tough academic curriculum. It is normal that your schedule will be sometimes interrupted by the unpredicted event or activities. However, most of your free time will be organized properly. Do not forget to give yourself a reasonable time to complete each academic task.
Follow certain rules. First, do not study late at night because this time is not suitable for comprehension, especially of difficult information. Second, never study on an empty stomach as you will not be able to concentrate. Third, you should never study in a noisy room; again, this will not let you focus.
Create a playlist for studying. This tip is appropriate for the students, who cannot imagine their college life without music. Choose an artist you like, whose music and songs do not distract but inspire you.
Try to rewrite your class notes. This is one of the methods of effective studying because rewriting the notes you have taken during the classes helps you revise and remember the information, This way, you may also systematize your notes and benefit from this while preparing for the tests.
Understanding your learning style and following it precisely is one of the good study habits for college. It is very important to understand that all students have different learning styles that help them succeed. Therefore, you need to find out your own style and follow it in your studies. Below, you will find the information on each of the learning styles. All you need to do is just to choose one and stick to it.

Visual learners learn easier from the pictures, images, and other visual aids;
Kinesthetic learners learn by the help of senses. For example, to understand something better, they need to touch, smell, or see it;
Auditory learners comprehend the information easier when they hear it;
Logical learners can explore the particular topic only by understanding the logical systems existing in it;
Social learners understand the topic better only when it is discussed in a group;
Solitary learners need to stay alone to understand the material.

Think about what kind of learner you are and it will help you understand how to organize your studying process properly, what aids should be used in your work, as well as what things may distract you from absorbing information.
Try the role of a tutor. Explain what you have just learnt to your friend or sister and make this be one of your study habits. Naturally, if you manage to teach someone the information you need to study, you can be sure you have understood everything and you are ready to talk to your college professor on this subject.
Avoid social media and other distractors. Indeed, knowing the things that do not allow you to progress and avoiding them is, perhaps, the best of effective study habits. We assure you that if you have to study, you should forget about social media networks as one quick look into your smartphone will turn into the pointless scrolling of your feed and chatting with your friends. However, if you want to organize your studying process properly, you need to not only put your smartphone aside but also turn off all the alerts. Even if you don`t take your phone every time you hear the alert, it takes your attention and it will significantly increase the time spent on the studying process. If you cannot turn the alerts off, make sure to set the mute tone. Alternatively, you can make some short 10-minute breaks per each hour in which you will be able to check all your messages and reply to them.
Stay away from the phone. In almost all cases, things can wait when you study. Thus, if you are studying an important topic, it is better to turn your phone off to focus mainly on the working process.
Manage your studying time. Keep in mind that without sufficient rest you will not be able to reach effective studying and get the most out of it. Hence, make regular short breaks to boost your studying potential.
As for the additional good study habits, you may draw up diagrams, use the method of associations, colorful pens, and stickers, etc. In other words, try to make the learning process as interesting as you can. Turn boring information into more interesting to make it easier to learn.
These tips are easy to follow, but they will help you become more effective. Make them a habit and you'll see that studying is actually a piece of cake.
All in all, we assure you that the items mentioned above are not the only habits of successful students. If you take care of your academic results, you will easily create your own list of tips and tricks that will help you cope with various academic tasks easier.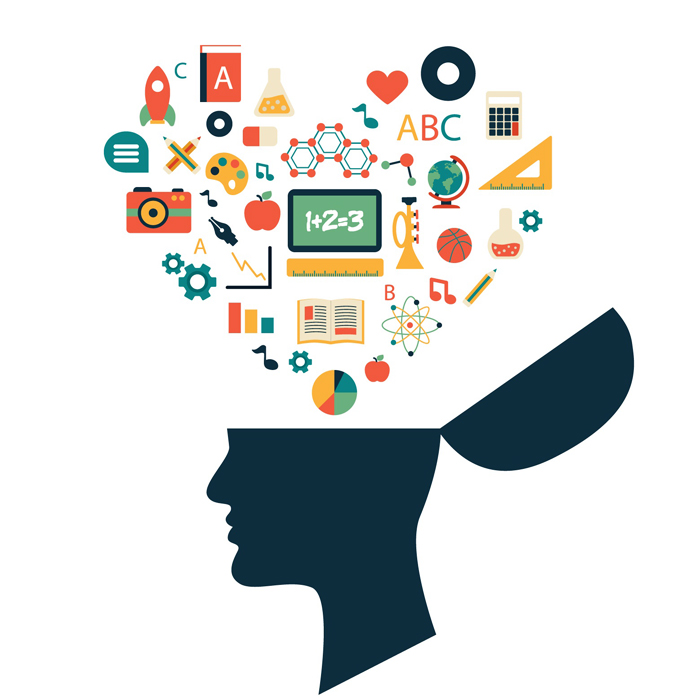 How to Be a Successful Student?
It is difficult to underestimate the importance of habits of highly effective students. Preparing for exams and completing homework is an integral part of learning, however, it is also what most schoolchildren and students have problems with. Make it a habit to practice at the same time every day, break tasks into small tasks and reward yourself when they are completed. Over time, you will be able to turn the learning process into a fruitful part of the day, as well as break the vicious cycle of delaying work and guilt. All in all, you should consider that improved study habits are a great step towards your successful academic performance. Believe in yourself and prove that you can be an example for others!
Study Smart!
One more way to improve your study habits is to study "smart." "Smart study" means that you need to find an approach that will take you closer to academic excellence without extra effort. Instead of studying "hard" trying to tackle all of your academic assignments at a high level, you will need to reconsider your approach to work and choose another learning strategy. It will allow you to get better grades from your tutors spending less time on completing academic papers.
For example, if you feel that some of your tasks are beyond your writing proficiency, you can look for a professional writing assistant, who will help you with these papers. If you ask "How to be successful in college?" we will give you a simple answer "Just allow our writing service to become your writing companion." Cooperation with a trustworthy writing company is the shortest way to understanding how to study effectively. For many years, we have been addressing the needs of our customers looking for help with their academic projects. Our writing pool consists of seasoned, qualified, and experienced writing specialists, who can tackle various academic tasks at the highest level.
Every day, the students, who find it difficult to improve your study habits, contact us with the request for assistance. If you are one of those students, who want to know how to study better, we highly recommend you place an order at our writing service and we will provide you with an unmatched outcome. Treating each order seriously and providing our customers with papers of superior quality, we receive numerous positive reviews daily.
No matter how challenging or urgent your assignment is, we will do our best to handle it at the highest level. So, if you are wondering how to be successful in studies, we want you to know that the solution is on the surface. All you need to do is just contact our writing service today and we will turn our partnership into a truly enjoyable experience for you. All in all, we assure you that our helpful suggestions will allow you to improve your study habits. However, if you do not have much time to dedicate it to the writing process, you can rely on our company and we will not let you down!
Want
an expert write
a paper for you?
Talk to an operator now!